Driven: 2020 Golf 7.5 GTI TCR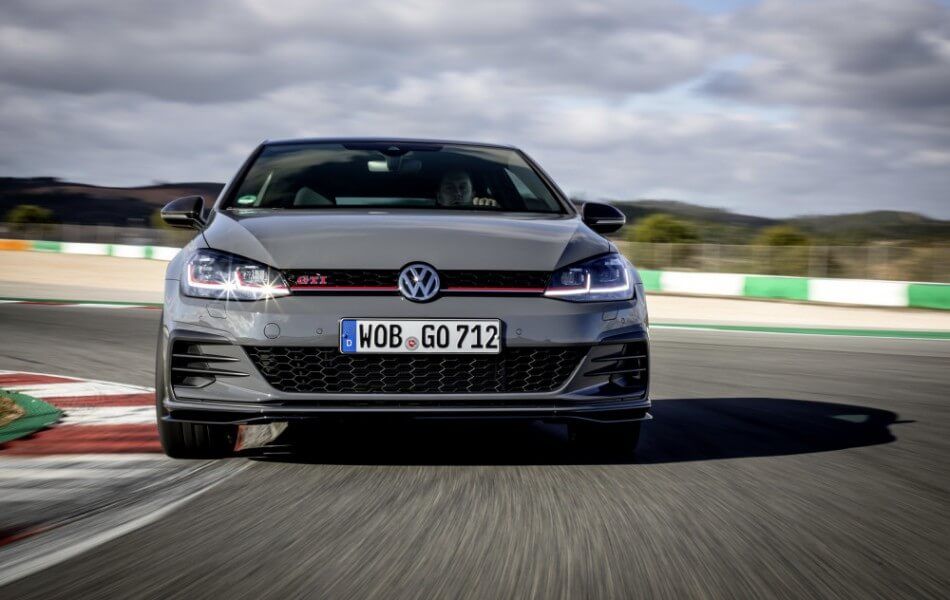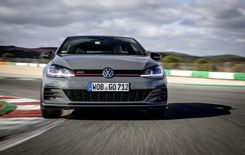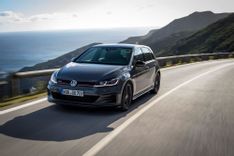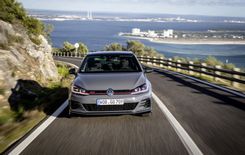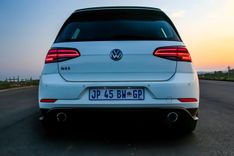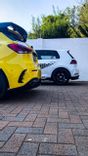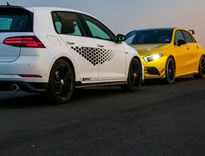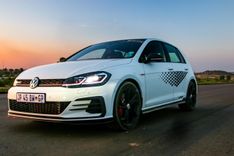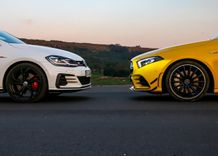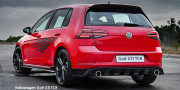 Driven: 2020 Golf 7.5 GTI TCR
We recently got to spend time with the new Golf 7.5 GTI TCR and let's just say that the limited edition has lived up to the hype. Of course, South Africans had to wait patiently to get their hands on one of these, as the COVID-19 pandemic did put a delay on its local release. Volkswagen has made the TCR available but getting your hands on of these may not be easy, this is because the Golf 7.5 GTI TCR will only have 300 units available. In fact, we were lucky enough to drive this one-of-a-kind GTI, and trust us when we say that the TCR badge has more than delivered.
Sportier exterior
The TCR does look quite mean on the road and that's thanks to its aero-kit which comes with matte black side mirror caps, a TCR roof spoiler, a front splitter, and a rear diffuser. This certainly gives the TCR a sportier flair and a distinctive look over the standard GTI. The TCR features matte black side mirrors and TCR honeycomb decals along the side. It comes in three colours - Pure White, Tornado Red, and Pure Grey. It will come standard in a bespoke 19-inch "Reifnitz" alloy wheel which is accompanied by a set of performance brakes nestled behind the wheels.
TCR Engine
To fully appreciate the TCR in all its glory, you must get behind the wheel. The TCR is an absolute rocket on take-off, thanks to launch control and that difference in power is certainly noticeable. Driving the TCR is a bit of guilty pleasure, and by that, we mean that it's so much fun to drive that one cannot help but feel the need to put their foot down whenever they step in it. The TCR sticks to its classic GTI roots and gets a 2.0-litre TSI engine. What makes the TCR particularly unique is that it produces 213kW of power and 380Nm of torque which is still sent to the front-wheels and as you can imagine this makes for plenty of fun around the corners. This of course is a massive increase from the standard Golf 7 GTI that produces just 169kW. The TCR comes with VW's smooth DSG transmission and does 0-100km/h in just 5.6-seconds.
Kind of different interior
Look the interior of the TCR is slightly different from the GTI but to most, it may look practically the same. VW has positioned the TCR as the more extreme version of the GTI, which means performance was first on the agenda over the interior changes. In fact, the only real key changes in the TCR, is its stunning new GTI TCR velour sport seats which are exceptionally comfortable and resemble the first MK1 GTI seats. The TCR does get a GTI inspired steering wheel as well as red edging seatbelts. Another cool feature inside the TCR is the unique 'x of 300' number that shows the consumer what number of TCR model they own out of the 300 made.
Verdict
Overall, the VW Golf 7.5 GTI TCR is an absolute joy to drive, it stays true to its GTI heritage and it certainly can adapt from being a brutal hot hatch to a comfy daily drive with plenty of space for the family. We were really surprised at just how smooth and comfortable the TCR felt and delivered its power, even more comfortable than cars more expensive than it. In fact, the only real issue we have is that they didn't make enough TCR's. The VW Golf 7.5 GTI TCR is priced at R669 000 and it's certainly worth the money.
Buy a new or used Volkswagen Golf at a great price.
We put you back in control, make a single request and get up to 3 quotes from dealers nationally.
Choose your perfect car

Dealers come to you with their best offers

Compare offers and buy with confidence